Sunday, July 17, 2011
I love it when I walk into a home and it just smells inviting.
You know what I'm talking about, the smell of banana bread baking in the oven, a baked apple pie sitting in the window or a personal favorite of mine,( french) lavender from the beautiful bouquet of flowers sitting on the table. It just feels relaxing and makes you want to stay awhile.
But, being a stay at home mom of a very busy two year old son doesn't leave me much time for baking or picking flowers for the table. So exactly how do I get that wonderful aroma going throughout my house?
I get it with an awesome
Scentsy Warmer
of course!!
That's why I was so excited when
Diana De Leon, an independent Scentsy Consultant
, asked me to review her
Onyx Scentsy Warmer
with the
Paradise Punch Scentsy Bar
!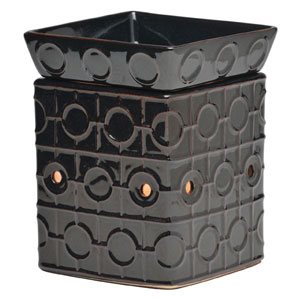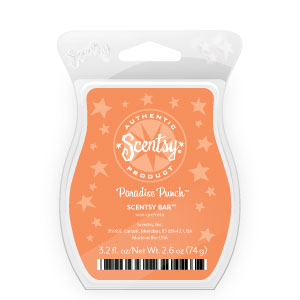 When it arrived, I was first impressed with how well packaged it came. The warmer in it's own box and the Scentsy bar in a padded foil envelope with two ice packs to prevent any damage or melting during transit.
Next, I followed these five simple steps:
1. I took out the warmer.
2. I plugged it in.
3. I screwed in the light bulb into the warmer
4. I put a piece of the Paradise Punch Scentsy Bar on top of the warmer.
5. I turned it on.
Within minutes there was a wonderful "tropical" aroma filling the house! I even heard my hubby yell from another room "Wow, it's already working, it smells great in here!"
It's that easy and that quick to have your own house smelling so inviting with Scentsy!
About Scentsy: A safe, wickless alternative to scented candles. Designed to melt scented wax with the heat of a light bulb instead of a traditional wick and flame. This fantastic idea has quickly grown into one of the most successful direct selling companies! In 2010 Scentsy was named the number one consumer products company on the Inc. 500 list.
You can browse and purchase Scentsy products through Diana
here
.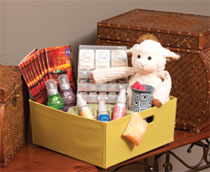 Place an order and they will ship directly to your home!
If you are interested in becoming a consultant or hosting a party to receive some fantastic hostess rewards you can email Diana at: scentspassion AT gmail DOT com .
Don't forget you can also host an online party where ANYONE can order and you get the hostess rewards!! To read more about the different types of parties you can host click
here
.
Diana wants to help start you on your way to having your house smell so good with a fantastic Scentsy product! She has so generously offered my Brag All About It readers a chance to win
A FULL SIZE WARMER PACKAGE- That includes 1 full size warmer & 3 scent bars of your choice!!!
(There are over 80 fantastic fragrances to choose from.)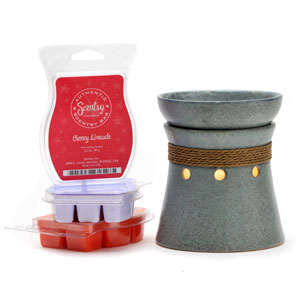 (mid size warmer pictured above)
Can't wait, buy it
here
!
Win it:
** I was given 1 Scentsy warmer and 1 Scentsy bar to use and keep for my review. The opinion written in this post is 100% my own.)

About Me
Shabby Chic Mom

Hi,my name is Susie. I am a SAHM who is married to an awesome hubby. We have a 3 year old son and two totally cool rescue dogs! Life is Good! I am an independent stylist with Stella & Dot jewelry and LOVE every minute of it! www.stelladot.com/sites/smenther
View my complete profile